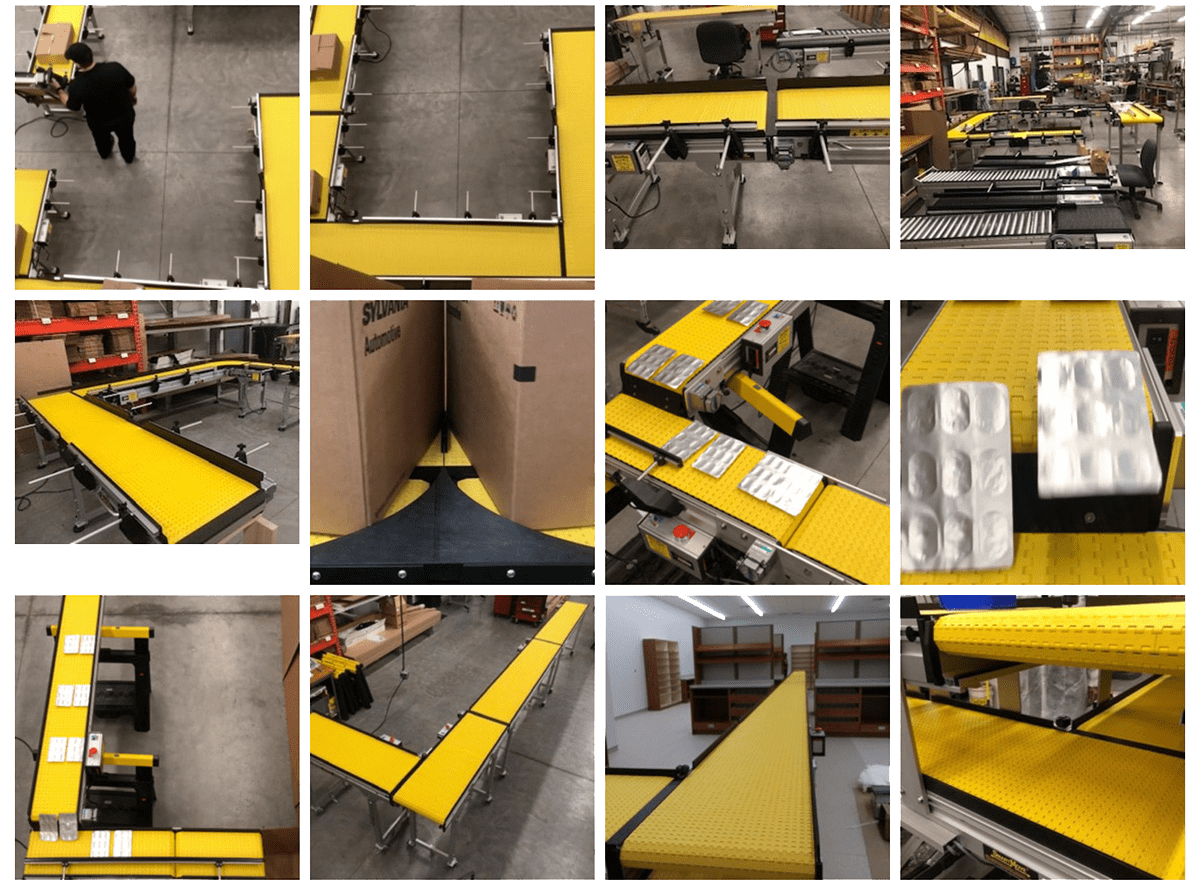 90 degree turns can be large or small. As small as a shoelace eyelet or as large as a carpet. The variety of applications we can accommodate is what makes SmartMove® Conveyors the Industry Leader in 90 Degree turn conveyor systems. Send us samples to prove your application to see if SmartMove® Conveyors jive with your process. The little conveyors that service every industry from food to automotive will easily automate your "work flow". The Covid-19 Pandemic has created a surge in Food Delivery Conveyors, Automated Assembly Conveyor Systems and Medical Conveyor Systems. Let SmartMove® Conveyors do the work for you.
90 Degree Turn Conveyors Save Valuable Floor Space
90 degree turns are needed to be made for every product and industry imaginable. When it comes to saving space SmartMove® Conveyor systems creates a 90 degree turn with two conveyors and accomplishes the same task using less space than a curved conveyor. The side to end transfers create a smooth transition between the two floating on top of the gap. Long Lines & Accumulation Conveyors are made up of two straight conveyors making a 90 degree turn.  The side to end conveyor transfer allows for the box to keep orientation. If a product changing orientation is what you're looking for, the AMA Engineering team will design a system that works perfectly for you. Product coming from a wide conveyor, getting into a single file is no problem for the engineering team at SmartMove® Conveyor. 90 degree turns have no limits. The variety of videos of conveyors in action on our site will help you image your product lines streamline process.
​MAKE THE SMARTMOVE®, ORDER NOW
Call 1-800-581-2876 or click here to request an online quote now.
See all conveyor system types manufactured by Smartmove®