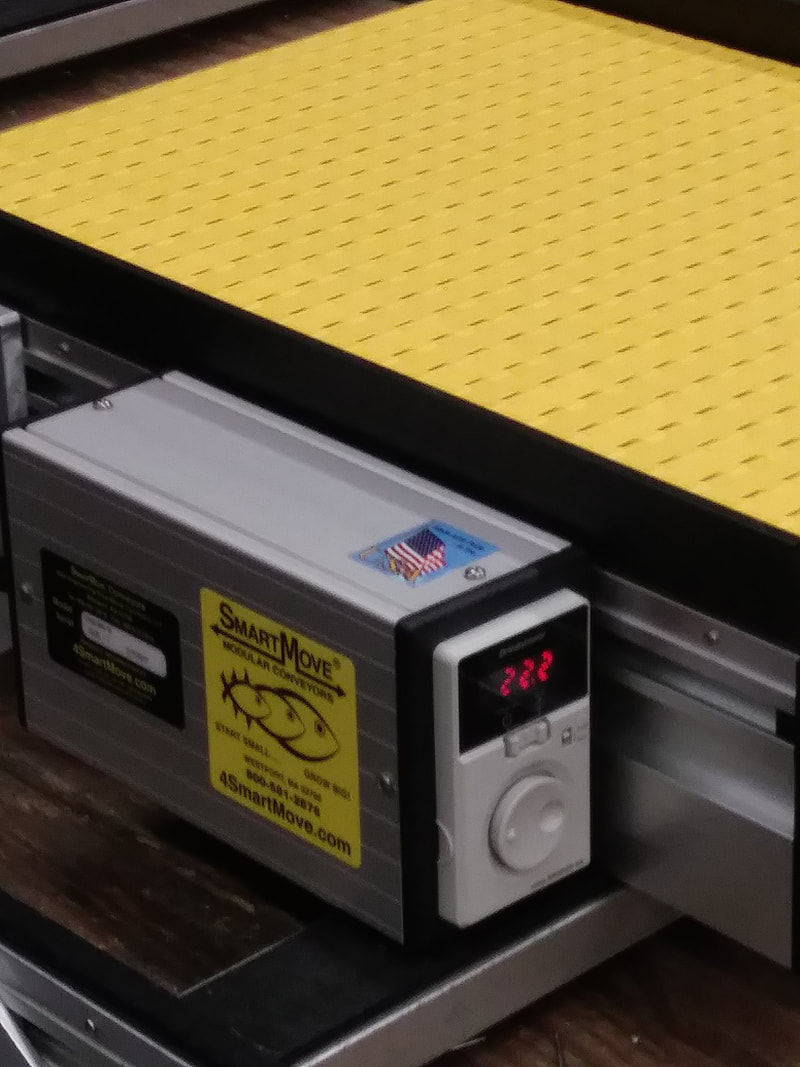 This little SmartMove® conveyor system is used for packaging food items. Having a variable speed motor is a must, as the operator needs to adjust the speed based on the amount of the product coming off the line. The easy to read digital readout allows the operator to achieve a greater degree of precision for the belt speed movement, while also making it easier for other workers to step in and adapt to the task at hand more quickly, as needed.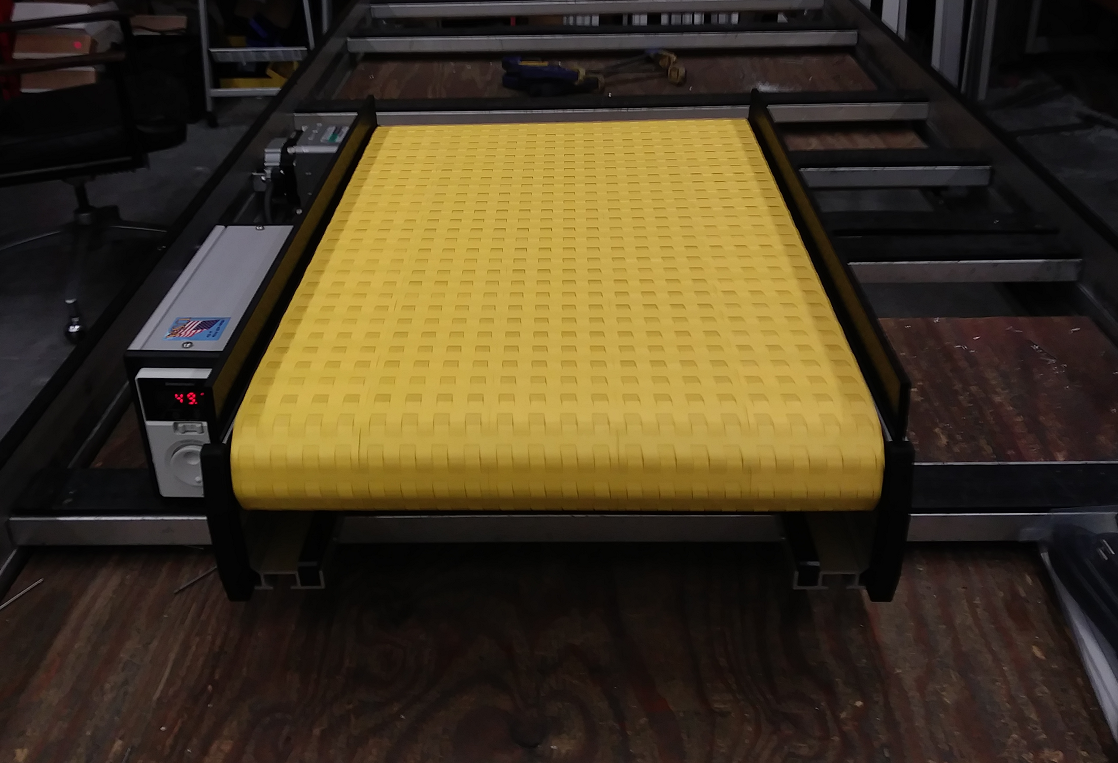 Little Packaging Conveyors
Make your packaging and order fulfillment processes faster and more efficient with a little conveyor by SmartMove®, the leading manufacturer of little conveyors that do big jobs. Call 1-800-581-2876 or click here for an online quote.

Related posts:
4smartmove.com/little-conveyors/
4smartmove.com/little-conveyors-2/