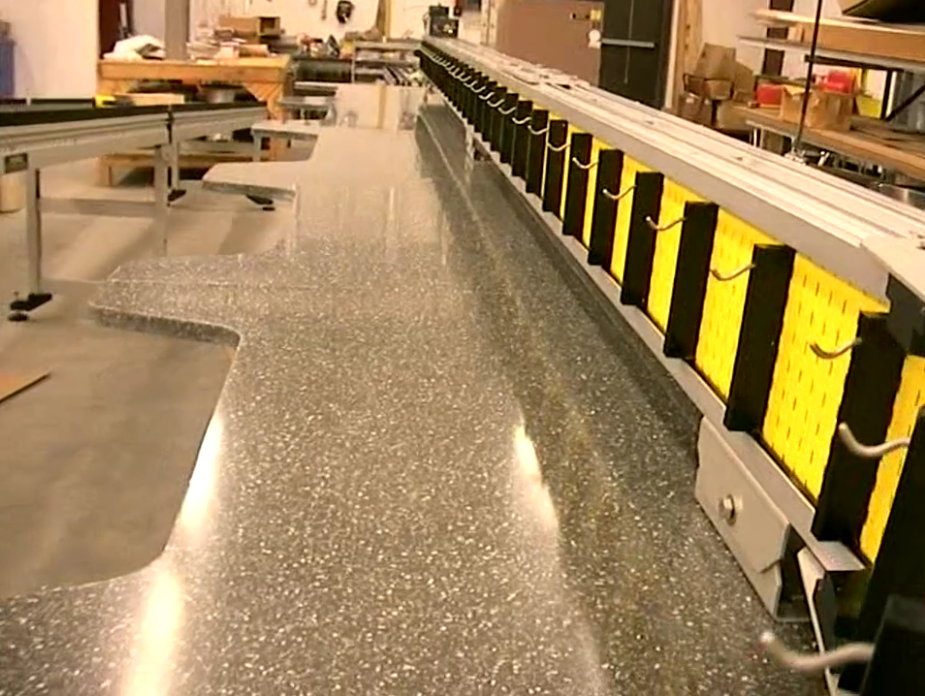 Cut Out Work Stations With Large Work Surface Area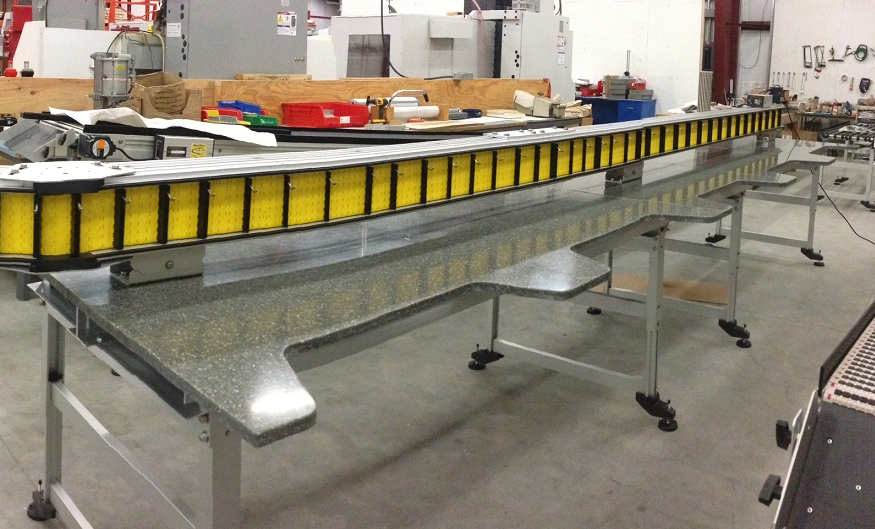 Long Line Pick & Place System For Packaging and Q.C. Inspection
Combining Custom Modular Features
This SmartMove® Conveyor system combines several features and functions like:
Long Line
Z Frame​
Packaging
Assembly
Pick & Place
Work Station
This system was custom engineered to pick and place items for a jewelry line. The recessed cutout work stations efficiently maintain work flow and pace as items are inspected for quality control, packaging and order fulfillment.
Let SmartMove® increase your productivity while reducing operating expense with our work flow automation conveyor systems. Call 1-800-581-2876 or click here to have us build a custom conveyor system now.
Related posts:
smartmove.com/work-station-surface-conveyors/
4smartmove.com/sorting-counting-conveyor-for-packaging-and-quality-control/