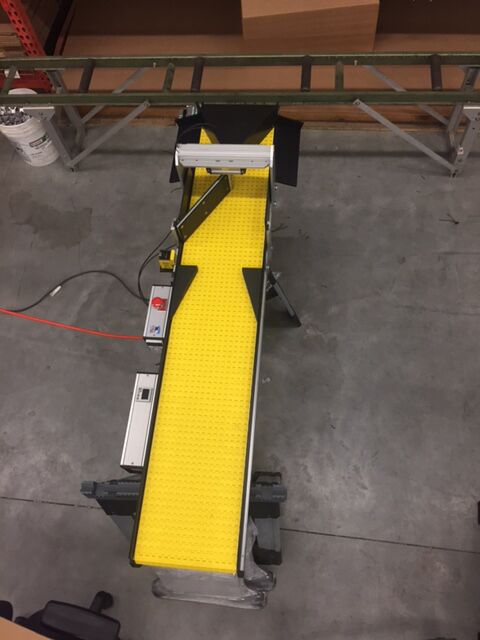 This SmartMove® conveyor performs packaging, sorting and counting all at the same time. When a quick count is needed on small items while being packaged, this 1 conveyor does 3 tasks. Used in the material handling assembly line for "Quality Control" this little conveyor gets the big job done.
---
---
Custom Automation With Modular Features
SmartMove® Modular Conveyors utilize combination belting which accommodates a variety of features and functions like:
90 degree turns
Straight long lines
Multi-lane
Mult-level
Sorting
Counting
Indexing
Separating
Accumulation
Take away
Merging
Diversion
Routing
Orientation change
Transfer
Increase your productivity while improving profitabililty with our fully automated modular conveyor systems which are easily customizable to the specific needs of any industry. Call 1-800-581-2876 or click here to have us build a custom conveyor system now.
Related posts:
​
4smartmove.com/packaging-counting-conveyor/
4smartmove.com/incline-conveyor-long-line-accumulation-for-packaging/
​
4smartmove.com/shingling-conveyor-indexes-for-packaging/