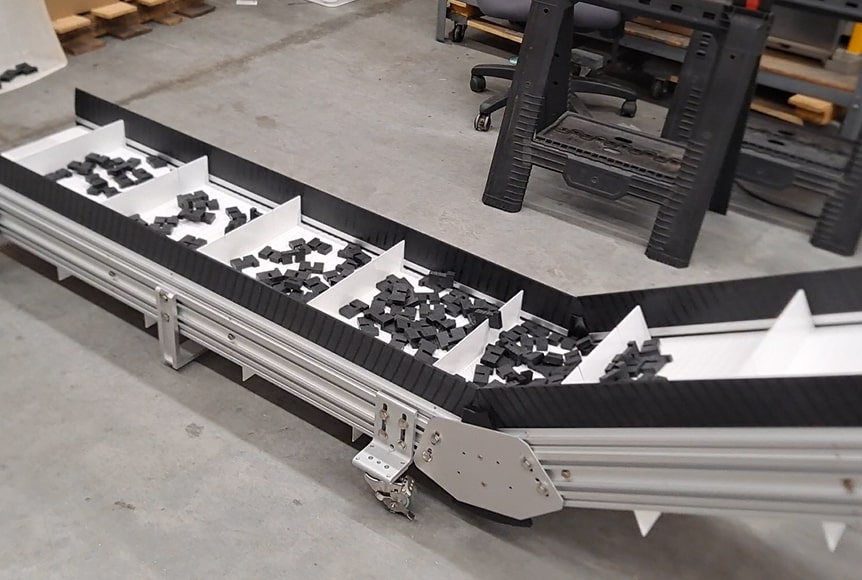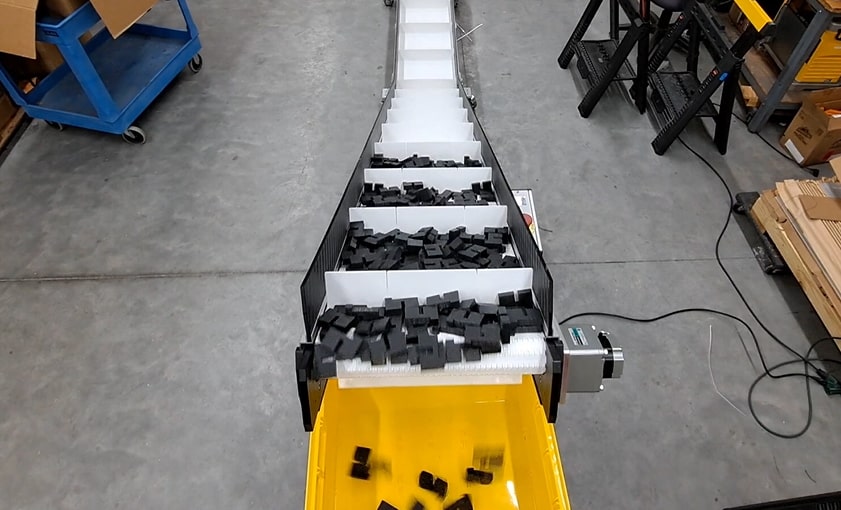 Incline Conveyor for Up & Over
SmartMove® Conveyors come in many sizes. In-feed, incline and  outfeed are custom manufactured according to your process and application. The belting rides inside the frame and flights/cleats can be located inches or feet apart on center. Guide rail heights are custom as well as the angle choices of 30,45 or 60 degrees. The difference between a SmartMove® Incline conveyor is the belting rides inside the frame with no underside belly sag not on top- alleviating slack or pinch points. Stainless locking casters with an aluminum frame make this SmartMove® ZX modular conveyor the leader in the industry.
Energy Efficient Conveyors
110 or 220 vac – drawing less than 3 amps each. The ZX frame in-feed can slide under your machine to catch the parts and bring them up and over into a hopper.
Watch It Work:
Get a ​SmartMove® Incline Conveyor system to automate your work flow process.
Call: 800.581.2876 or click here to order now.
Click here to see all conveyors manufactured by Smartmove® ​​