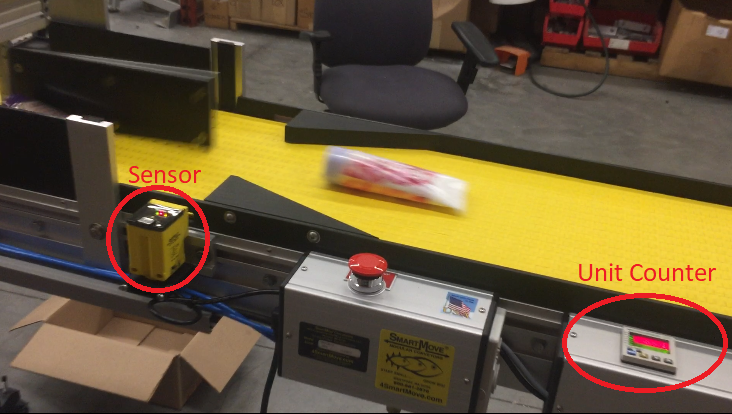 SENSOR & COUNTER CONTROLS LANE DIVERTER
This SmartMove® Box Filler Conveyor performs 3 tasks at one time: packaging, sorting and counting while being used in a material handling assembly line for "Quality Control". The sorting function of this conveyor system features a lane diverter which fills two boxes at the same time, as the sensor and unit counter alternate the feed lane.
Automated Work Flow
This conveyor system eliminates the need for extra hands, as it allows for unattended operation while both boxes are filled by count, alternately. This saves on labor while also increasing efficiency as it eliminates miscount.
Call 1-800-581-2876 or click here to have us build a custom conveyor system now.
Related posts:
4smartmove.com/sorting-conveyor-systems-2/​
4smartmove.com/packaging-conveyors/
4smartmove.com/work-surface-conveyor-for-packaging-and-assembly/