Dual Lane With Diversion​
Dual lane conveyors are used when space is limited and where there is a need to deliver items to two separate ends of a facility, doing the same operation. Long lines sometimes require Gate Conveyors for human or forklift pass through. Several gates have been placed on this line for that purpose. This Multi Lane Long Line conveyor system also features a Robot Interface.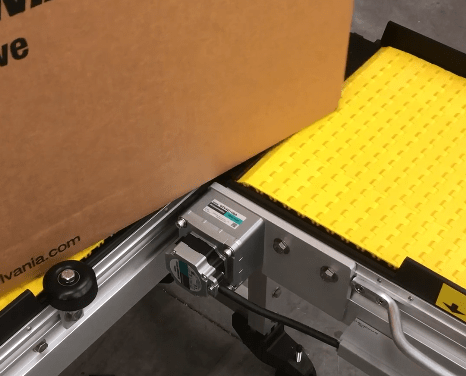 Large Item – 90 Degree Turn
The 90 degree turns on this system are smooth and swift, as the corner transfers assist with the movement and alignment.​ Large items are easily turned 90 degrees as SmartMove® Conveyors allow material handling transitions to be smooth and efficient, while allowing long applications to be conveyed around 90 degree turns to conserve floor space and energy.
SmartMove® Conveyor systems can be customized to handle items of all sizes and shapes. Better yet, we can mix and match features and processes all into one system like:
Diversion
90 Degree Turn
Lane Separation
Multi Lane Configuration
Robotic Interface
Walk Through Gates
Call SmartMove Conveyors at 1-800-581-2876 or click here now to order a custom engineered system that will automate your work flow and material handling processes.
Related Posts:
4smartmove.com/90-degree-turn-packaging-conveyors/
4smartmove.com/large-item-conveyor-with-90-turn/
4smartmove.com/wide-surface-area-conveyor-for-large-items/