Exact Item Count Per Box, Every Time
This ​counter and box filler operation is easy with a multi-lane SmartMove® Conveyor. All products are counted and boxed, the alarm is set to alert if no box is seen, the lanes hold full boxes and empty ones. This fast counting/boxing machine utilizes space effectively while always getting the correct count into the box. Operators cost money, call in sick and frequently miscount making your facility lose money. The count is set by the operator, the machine never stops as the boxes flow through while the application is counted. Empty boxes fill and full boxes convey down into the taping machine.  The reset button is used to position the boxes into the start position and it resets the count.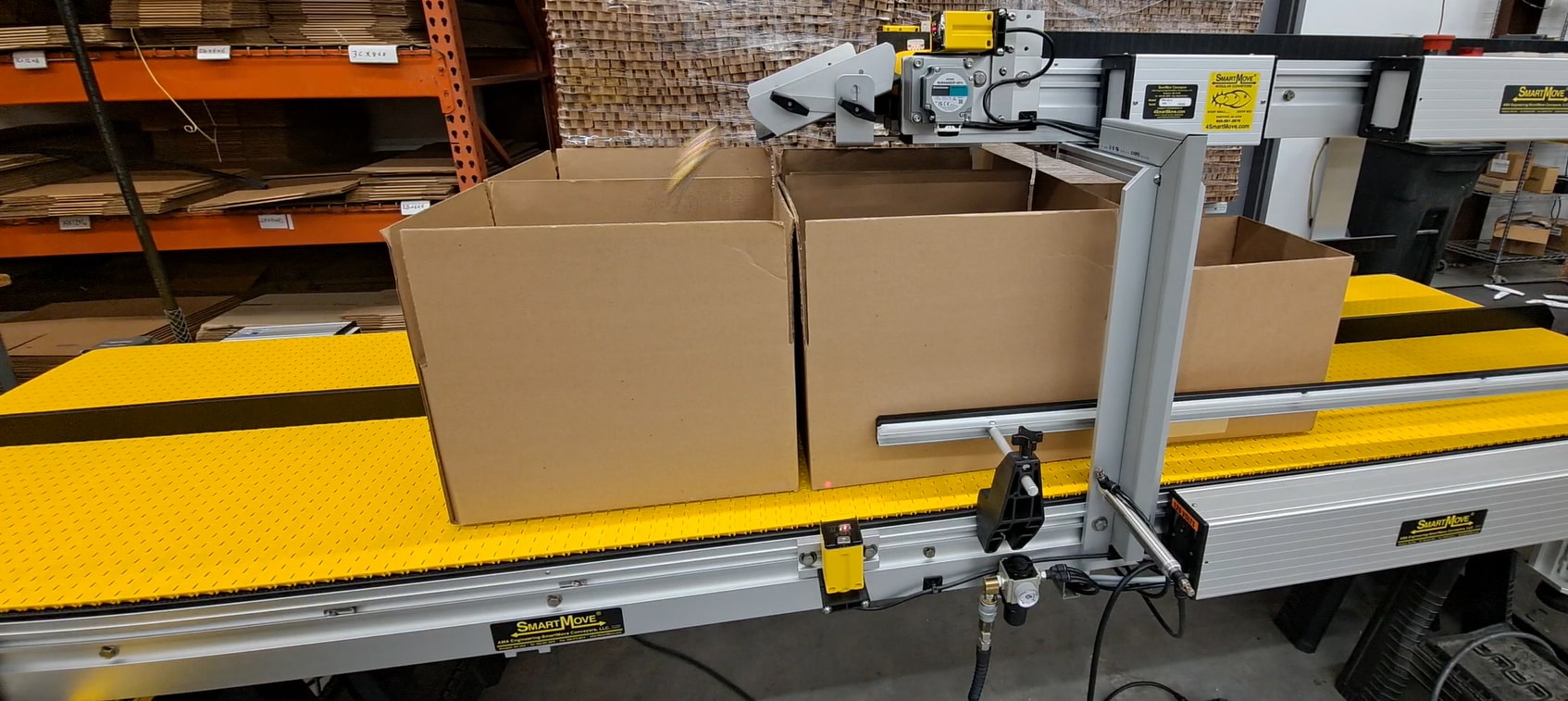 Advantages Of Utilizing Smartmove® Multi Lane Conveyors
The single frame design of a SmartMove® conveyor simplifies the installation process and eliminates the need for alignment adjustments. The absence of a framework between moving belts allows for seamless parts transfer. SmartMove® modular conveyor construction allows for multiple sections with multi-lanes. The patented drive permits motors to be installed anywhere along the frame, providing independently controlled zones. This unique design is compatible with all other SmartMove® Conveyor Systems.
SmartMove® conveyors are portable, quiet, clean, modular, safe, energy-efficient, and maintenance-free. SmartMove® conveyors operates more efficiently and last longer, and by using a smaller motor, it's safer, quiter and more efficient to operate! Ordering is easy, shipment is quick, and installation is simple with factory-direct prices.
Watch It Work
​Call 1-800-581-2876 or click here to order your SmartMove® Conveyor system now.
​
Click here to see all conveyor system types manufactured by Smartmove®