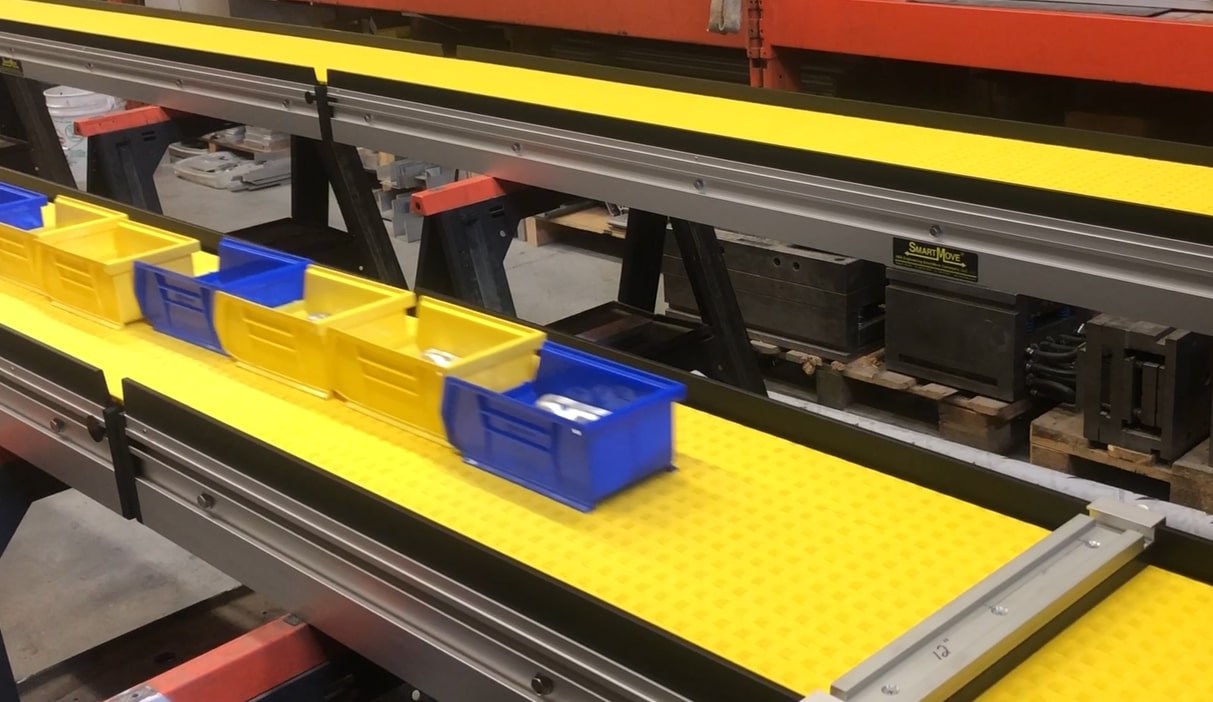 This long line pharmaceutical conveyor features both forward and reverse conveying. Filled totes to the end of the line for accumulation which are then processed. Empty totes returned to the opposite end for re-filling. The adjustable stop bar allows for single file accumulation fast or slow with no pile up. Totes stay in place with fast running low friction belt . This reverse direction switch continues to never disappoint. Medical Conveyors by SmartMove is the best choice. Clean, efficient, effective clean lines allow for your medical/pharmaceutical packaging conveying to be done safely with little carbon footprint. Start saving your planet today one facility at a time by switching those old, heavy energy sucking conveyors to SmartMove Conveyors noted to be the best & most efficient in the industry.
Order Packaging Fulfillment
This pharmaceutical conveyor system represents high capacity fulfillment and work flow automation for a pharmacy packaging line. SmartMove's Engineering Team will use standard conveyor components to customize your process while delivering the best automation features at the best price.
Custom Packaging Conveyors For Medical Industry
Order your SmartMove® Conveyors fulfillment conveyance system for your pharmaceutical packaging line now. SmartMove® is the leader for Medical, Accumulation and Long Line Conveyors. ​Call 1-800-581-2876 or click here to order online.
Related Posts:
https://smartmove.com/reverse-direction-conveyor/
https://4smartmove.com/gate-conveyor-for-pharmacy-packaging-line/
https://4smartmove.com/pharmacy-fulfillment-conveyor-system/