Double In-feed Conveyor
This double in- feed conveyor can orientate for packaging as well as count units for batches. Packages are filled, conveyed & orientated for packaging. There is no need to sort when this conveyor can do it for you. The addition of overhead lane dividers allows production facilities to use one wide conveyor for several different products, which separates products or pushes them into position. Why pay to build two conveyors when one wide unit will do, saving valuable space and capital, while orientating the product or guiding products for packaging. The overhead lane divider is a smart choice when separation of product is needed.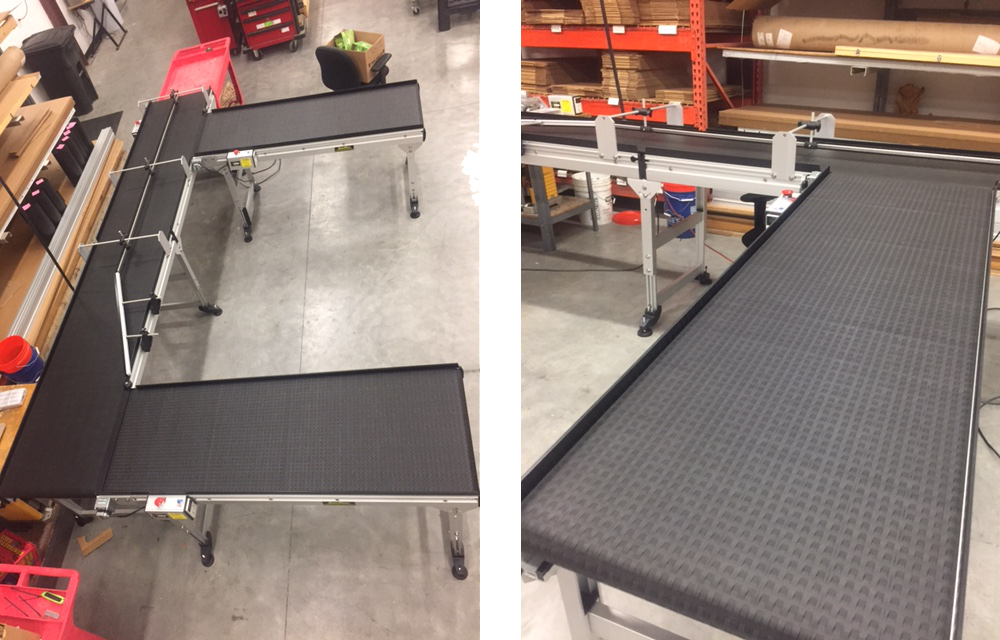 Orientation Change
SmartMove® Conveyors features product changing orientation during a 90 degree turn transfer. Our systems can be designed to turn product or to hold a specific orientation – for any and all packaging needs. We will custom engineer a system to your exact needs. Call 1-800-581-2876 or click here for a fast online quote now.
Related posts:
4smartmove.com/90-degree-turn-conveyor-with-orientation-change/
4smartmove.com/custom-conveyors/
4smartmove.com/conveyor-systems-manufacturer-customizes-little-and-multi-lane-systems/