​​SmartMove's little conveyor systems are used for stacking, counting & packaging. Our little conveyors do the big jobs. No product or project is too small for the little conveyor(s) that could.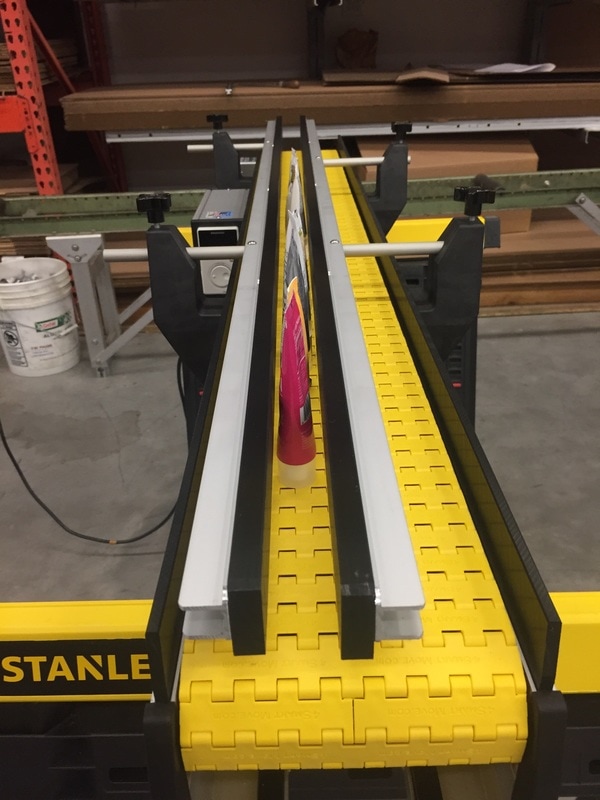 Adjustable guide rails prove to be adaptable for most products. A 9″ wide conveyor can be used for a 2″ wide product keeping it on the straight and narrow. Adjustable guides center the product or bring the product to one side. This creates a very small section of surface belt for your very thin application then take off the adjustable guides & run larger products. With a Smartmove modular conveyor, the possibilities are endless. Smartmove® conveyors are flexible, modular & easy to reconfigure.
Make your packaging processes fast and efficient with a little conveyor by SmartMove®. All of our systems are custom built to order. Call 1-800-581-2876 or click here for an online quote.
Related posts:
https://4smartmove.com/little-conveyors/
​
​https://4smartmove.com/little-conveyors-2/
​
https://4smartmove.com/conveyor-systems-manufacturer-customizes-little-and-multi-lane-systems/